Fall 2019
Winter Springs Performing Arts Foundation is very excited to announce our 2019 Fall Productions!
This season will include a Community Theatre Production and Jr. Main Stage, along with our Junior and non-audition productions.
Addams Family Jr,
The Musical
Main Stage Production Ages 11+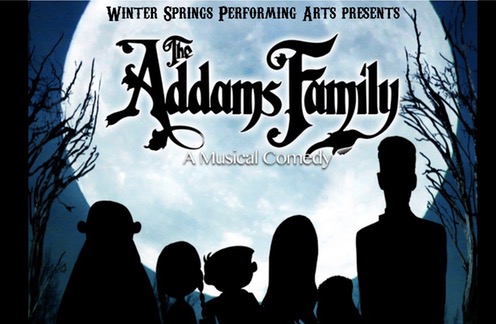 In the kooky, upside-down world of the Addams Family, to be sad is to be happy, to feel pain is to feel joy, and death and suffering are the stuff of their dreams. Nonetheless, this quirky family still has to deal with many of the same …
challenges faced by any other family, and the spookiest nightmare faced by every family creates the focus Lippa, Brickman, and Elice's musical: the Addams kids are growing up. The Addamses have lived by their unique values for hundreds of years and Gomez and Morticia, the patriarch and matriarch of the clan, would be only too happy to continue living that way. Their dark, macabre, beloved daughter Wednesday, however, is now an eighteen year-old young woman who is ready for a life of her own. She has fallen in love with Lucas Beineke, a sweet, smart boy from a normal, respectable Ohio family — the most un-Addams sounding person one could be! And to make matters worse, she has invited the Beinekes to their home for dinner. In one fateful, hilarious night, secrets are disclosed, relationships are tested, and the Addams family must face up to the one horrible thing they've managed to avoid for generations: change.
Program details:
A Ghost Tale for Mr. Dickens Jr, The Musical
Magic Tree House Ages 7+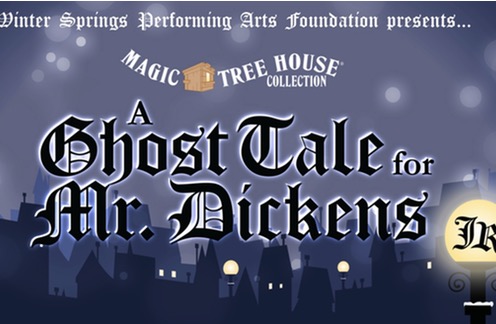 Magic Tree House: A Ghost Tale for Mr. Dickens JR. is an adaptation of book #44 of Mary Pope Osborne's award-winning fantasy adventure books from the Magic Tree House book series, which has sold more than 100 million copies…
and is available in more than 100 countries around the world. Jack and Annie's tree house takes them to Victorian London in this holiday-themed story, where they learn the importance of charity and kindness through their friendship with legendary author, Charles Dickens.
The magic tree house whisks Jack and Annie back in time to the foggy streets of Victorian London, where they meet the famous, well-off author, Charles Dickens, who has a severe case of writer's block. Jack and Annie also witness the hardships faced by the poor, and their efforts to help only land them in prison.  Mr. Dickens rescues Jack and Annie, and they, in turn, help him escape the sad memories that haunt him. In the process, they inspire Mr. Dickens to write one of the greatest holiday stories of all time.
Program details:
Urinetown
The Musical
Community Theater Production Ages 16+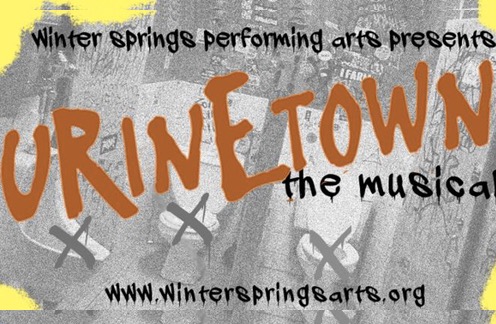 In all seriousness, URINETOWN is pretty much your typical musical. Boy meets girl, who happens to be big baddie's daughter, they fall in love, lead revolution against evil oppressors and live happily ever after… oh wait. Wrong show.
URINETOWN takes place in a time of desperation and desolation. A massive water shortage (caused by a twenty year drought) means that private toilets have been outlawed and the public now have to pay "for the privilege to pee". These public amenities, as they're known, are run by the evil Urine Good Company (or UGC) headed up by the villainous Caldwell B. Cladwell. If citizens relieve themselves in public or refuse to pay the fee, they're sent to the infamous Urinetown.
Program details: