Non Auditions / Classes
Winter Springs Performing Arts Foundation is excited to offer the following
non-audition performances and classes.  Registration links below.
Virtual Production
Welcome to the World of Virtual Theatre! In this course, students will learn the art of acting and creating performances like never before. Working with scripts that have been designed for an online platform, students will learn how to work within these film-like constraints and find a new love for theatre. Rehearse online having one-on-one interaction with the instructor as well as how to interact with fellow performers. Finish the program with a live stream of your production!
North Pole Exposure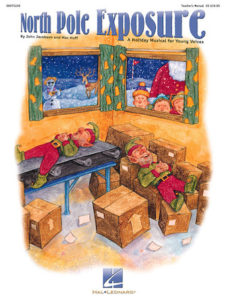 Here's the ultimate in "reality" programming! Thanks to the exploits of a brave and curious group of young people, you'll get a first-hand look at all the famous characters that make Christmas dreams come true: Santa's well-trained volunteer reindeer corps, the overworked elves, snowmen who dream of a tropical vacation, what Mrs. Claus really does on Christmas Eve, and the true spirit of the season, Santa Claus himself!